On a cruise, it's important to make each day count. That includes embarkation day! Take full advantage of your first day on board your ship by doing these 13 things.
1. Explore the Ship
Take some time to explore the ship as soon as you get onboard. You'll want to get a feel for where things are and take note of any activities you want to try on your cruise. We recommend starting on the top deck and working your way down; Unless you're looking to squeeze in a workout by climbing all those stairs.
2. Enjoy the Pool & Waterslides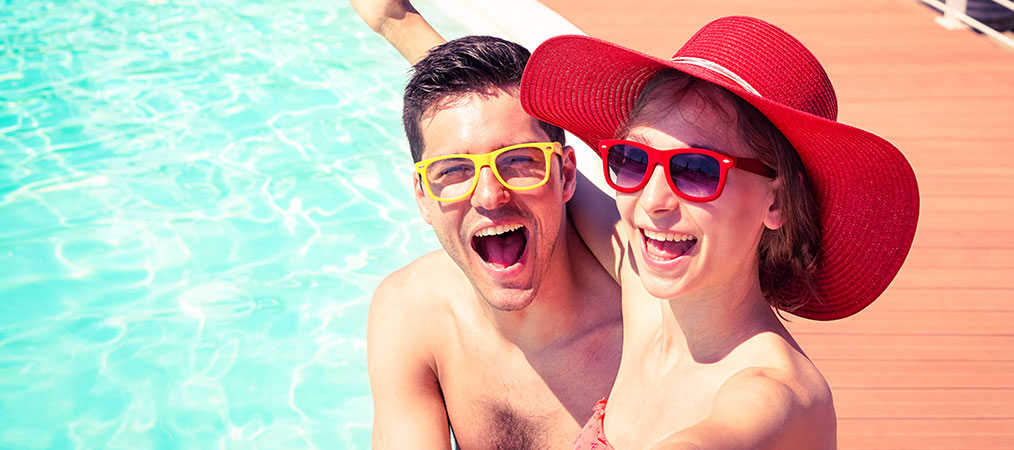 Why wait to begin your vacation? Hop in the pool or check out the waterslides as soon as you board. This is one of the best times to squeeze in some serious water play since there typically won't be any crowds at the pool or long lines for the slides. Don't forget to bring a swimsuit in your carry-on!
3. Grab Something to Eat
It's usually about lunch time when you board the ship. Therefore, it's common for most people to head straight to the buffet. Instead of joining the crowd, try exploring some of the other eateries on board. Many cruise ships offer a variety of dining options on embarkation day, not just the buffet.
4. Book Shore Excursions

If you haven't already booked your shore excursions, make sure to get that done at Guest Services as soon as you board. Spots are limited and you won't want to miss out because you didn't reserve it when you had the chance.
5. Reserve Seats for OnBoard Entertainment
On some ships, you may be required to reserve seats in advance for certain shows. Book your tickets on embarkation day so you don't miss out on any must-see productions.
6. Take Pictures

Get those professional-looking pictures done early so you can relax and enjoy your vacation. If the weather is nice, you'll want to head straight to the top deck to take those famous shots of your family by the ship's railing. This may be one of the few opportunities to snap some photos before the ship becomes overrun with passengers.
7. Visit the Dining Room
Did you want to dine early, but got a late seating or want to switch from flexible dining to set-seating? If this is the case, make sure you pay a visit to the dining room. The maitre d' is typically available to make any changes (if possible) and answer any questions on embarkation day.
8. Arrange Spa and Salon Appointments

The most popular spa and salon treatments tend to sell out quickly. Make sure to book any appointments on embarkation day.
9. Watch the Sail Away
Head up on deck for the sailaway or even view it from your balcony. There's usually a festive celebration by the pool with live music and flowing drinks. It's definitely a fun way to kick off your cruise.
10. Buy your Soda or Alcohol Package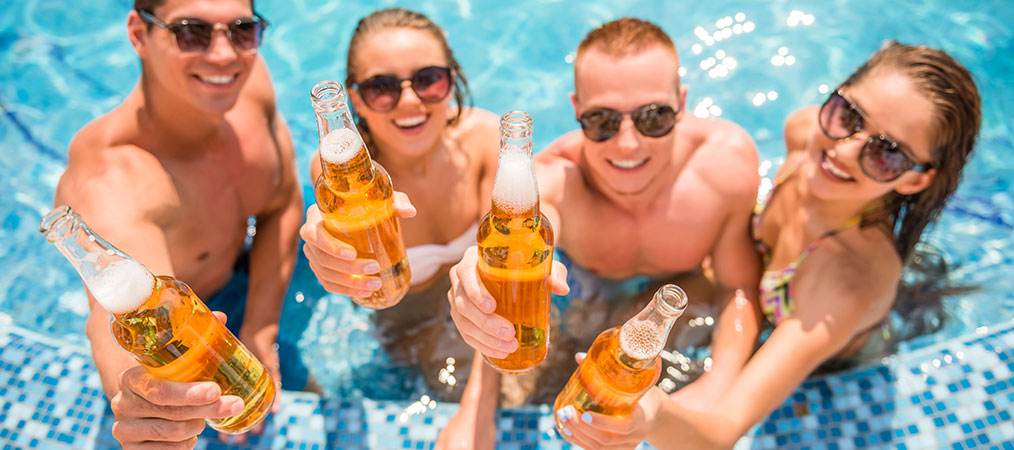 Buy your soda or alcohol packages as soon as you get on board. This way you'll get the most use out of them on your cruise. Just make sure to do your homework beforehand to make sure that you'll actually save money by purchasing one.
11. Tour the Kid's Club
If you brought children aboard, make sure you check out the kid's club. There's usually an introductory session for kids and parents to meet the counselors and get acquainted with the facilities. Even if you're not sure if your kids will want to go, you can still sign them up on the first day. There's no requirement to attend.
12. Unpack Your Suitcase

Make sure you take some time to unpack and get your luggage out of they way as soon as your room is ready. No one wants to live out of a suitcase! Unpacking also makes the ship feel more like home.
13. Meet your Stateroom Attendant
Your stateroom attendant is the person that will be cleaning your room, making you adorable towel animals and providing turn down service for the length of your cruise. Getting to know them on your first day can be very helpful, especially if you have any special needs or requests. Taking a few minutes to have a conversation with your stateroom attendant can really go a long way and may even lead to some special treatment.
Want to participate in these embarkation day activities? Jump start your vacation and get to your cruise early with  Go Port. We offer hotel packages with port transfers as early as 10AM!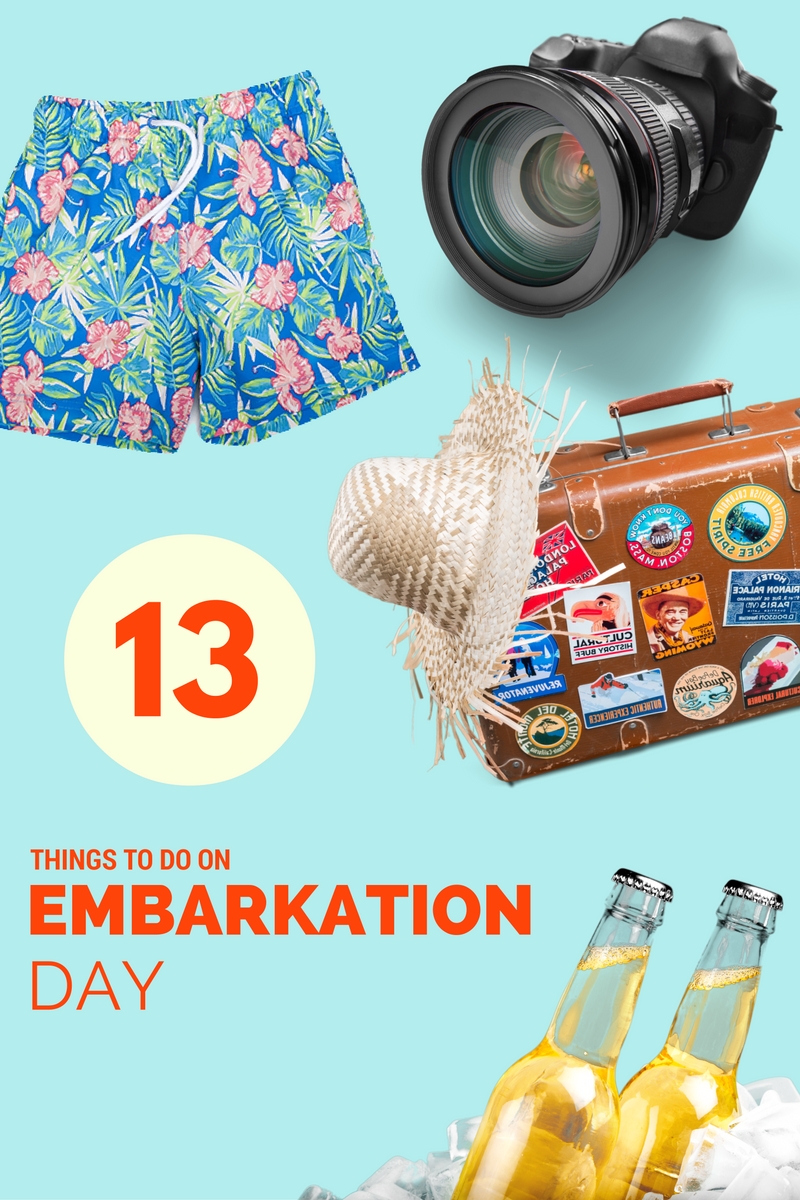 Photography By: Norwegian Cruise Line