Any seasoned cruiser will advise you to arrive early to your port city- and they don't mean an hour before boarding. Cruise veterans are famous for arriving a whole day before embarkation to enjoy a stress-free cruise experience from start to finish. Here are 5 reasons why it pays to arrive to your cruise a day early with Go Port.
1. Flight Delays

Air travel can send weather curveballs in your path. Even a minor flight delay can leave you nervously watching the clock right up until your cruise check-in. Cruise veterans know that the risk of flying in on embarkation day is just not worth the hassle. Play it safe, arrive a day early and spend the extra night exploring your port city.
2. See the City Sights

Arriving to your port city a day early allows you to check out all the local hotspots and even spend some family time watching sailaways. If you are cruising out of
Port Canaveral
, attractions for cruisers of all ages include world-renowned theme parks, the Kennedy Space Center and popular Space Coast beaches.
3. Take Advantage of Embarkation Day

Guests generally spend their first day wandering around the ship, scouting out their rooms and indulging in the famous all-inclusive buffets onboard. Most are unaware that the ship's popular attractions are also up and running from day one. Us avid cruisers make it a point to tackle our favorite attractions early on
embarkation day
to take full advantage of low crowds.
4. Last Minute Shopping

Imagine boarding your ship ready to soak up the sunny Bahamian bliss just to realize you forgot sunscreen. Arriving a day early buys you enough time to purchase any items that slipped your mind while packing. Not to mention save you from paying lavish prices for sunscreen onboard.
5. Decompress


Cruising changes your routine and brings you a new, more relaxed state of mind. Why not get a head start? Rest your tired feet a day early and allow yourself to switch gears to the pampered lifestyle. You will get the most out of your cruise by kicking off your vacation refreshed and relaxed, so arrive to your cruise a day early!
If your cruise departs from Port Canaveral, be sure to book your pre and post cruise accommodations through Go Port. We'll take care of everything you need from a hotel stay to transportation or cruise parking so all you have to worry about is enjoying your cruise.
Photos by: F and C Travel, Travel Guide Line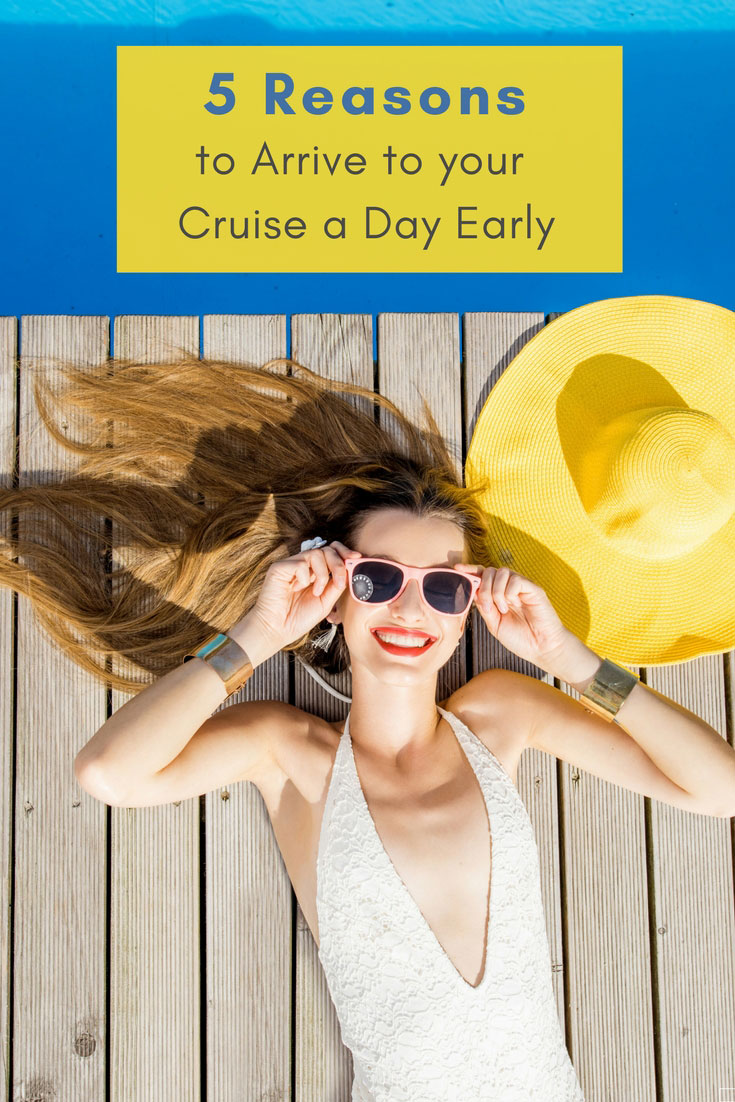 Get the Inside Scoop from Go Port
Stay up-to-date with the latest Port Canaveral cruise news and travel tips!