With Port Canaveral being the busiest cruise port in the world, you may be surprised to find the most convenient airport to fly into, Orlando International Airport (MCO), is 45 miles away. This extra 45-60 minute drive to the port after arriving at the airport can make it a challenge for cruisers flying in on embarkation day. Due to the distance, it's essential for travelers to ensure they choose a reliable ride that will get them to their ship on time to board. It can be pretty costly if you miss your cruise — but don't worry, Go Port has got you covered! We'll compare the most popular transportation options to help you choose the best way to get from Orlando Airport to Port Canaveral for your upcoming vacation.
Port Canaveral Rental Car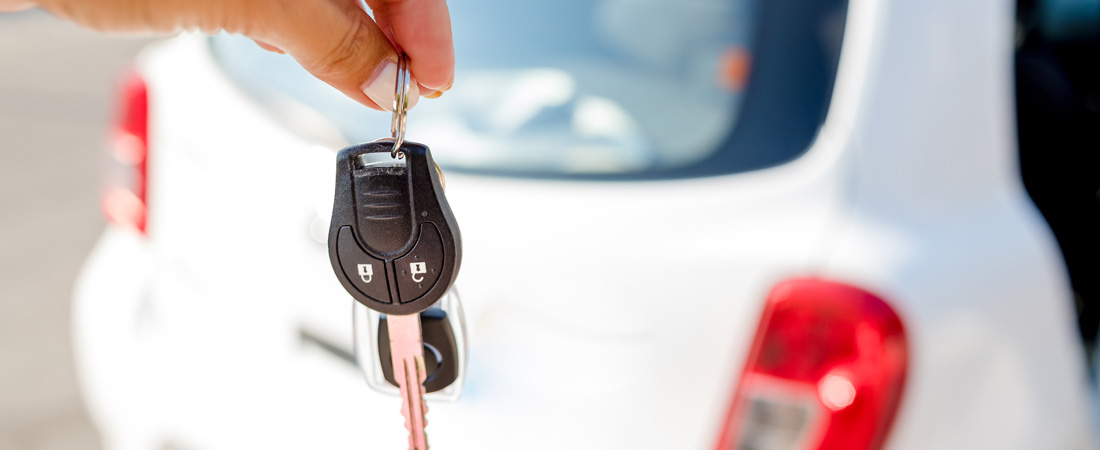 If you're arriving in Orlando a few days before your cruise and plan on visiting the theme parks or other attractions in the area, having a rental car may make sense for your situation. However, for those flying in the day of their cruise, renting a car to make the 45-mile trip to the port isn't as simple as you may think. While there are many rental car agencies conveniently located right in the Orlando Airport, that's where the convenience ends. After filling out all the necessary paperwork at the check-in counter, you'll need to pick up your vehicle in the airport garage. Then, before you get to your cruise, you'll need to return your vehicle to the Port Canaveral drop-off location which is in Cruise Terminal 1. Unless you're specifically sailing out of this terminal, you'll need to take a shuttle or catch an Uber to get to your ship since the area isn't walkable. Many cruisers get caught up in long lines when picking up or returning their vehicle. This can be especially stressful when trying to make it to your cruise on time or catch your flight home.
On top of the hassle of picking up and dropping off your vehicle, this transportation option can often be more expensive than others. The cost of renting a car from the Orlando Airport with a drop-off in Port Canaveral will vary based on the vehicle you choose. Prices for a standard car start at $147 while SUVs and vans start at $162 and $275 respectively. Keep in mind you'll also have to pay for gas and tolls and may even need to rent a bigger vehicle to accommodate luggage.
 
Shuttle from Orlando Airport to Port Canaveral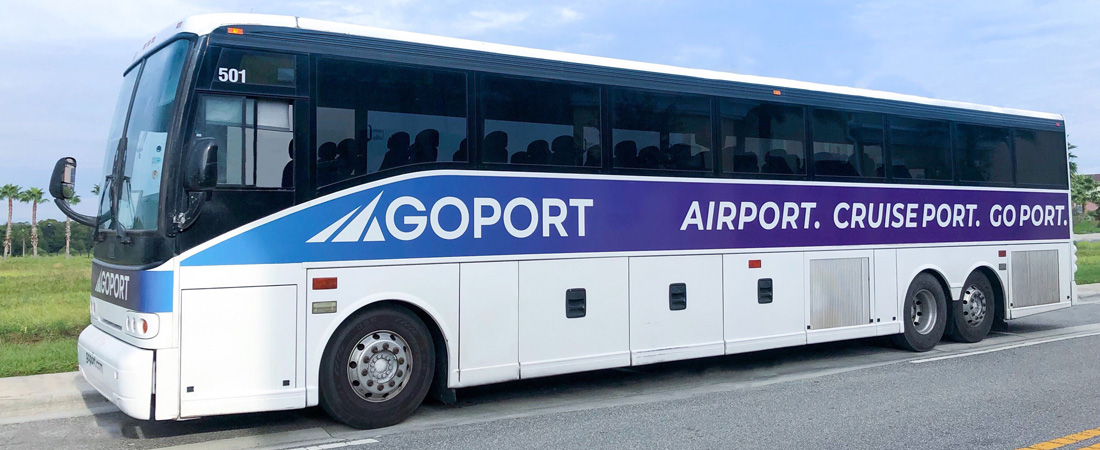 Pre-arranged shared shuttles are one of the most reliable transportation options to get to your cruise. Transfers from the Orlando Airport to Port Canaveral can be purchased directly from your cruise line, however, these shuttles tend to be pretty pricey. Port Canaveral cruise lines charge between $35.99 – $39 per person, each way. Go Port offers the same quality shuttles as your cruise line for just $29.99. You won't have to worry about luggage either as opposed to other transportation options mentioned; our shuttles have plenty of storage with greeters available to assist in loading and unloading your bags. 
Go Port makes it easy and convenient for cruisers to get from the Orlando Airport to Port Canaveral. When you arrive at the airport, you'll simply collect your luggage from baggage claim and check-in at our counter located in Terminal A. One of our greeters will then seat you on the next available shuttle. Our transfers to the port run on a regular basis and will drop you off right at your ship's terminal with plenty of time to board. Booking a pre-arranged shuttle with Go Port provides peace of mind that you'll make it to your cruise on time and is often the best value compared to other transportation options.
If you're flying into the Orlando Airport the day before your cruise, Go Port also offers Fly Snooze Cruise packages that include hotel accommodations, round-trip airport transportation, and cruise transfers — all for one low price. There are more than 30 Orlando and Port Canaveral area hotels to choose from, so you'll be sure to find one that meets your travel needs.


Uber from Orlando Airport to Port Canaveral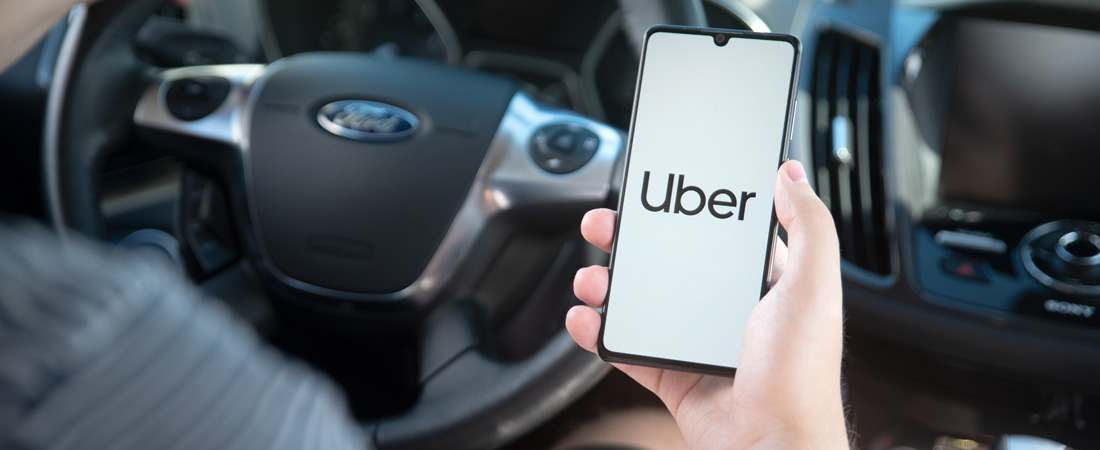 Rideshare services such as Uber have become one of the most popular forms of transportation in recent years. Booking a ride is easy with just a few taps on your phone, but waiting around for a driver in heavily trafficked areas (like the airport) can be frustrating when you're in a time crunch to get to your cruise. 
Uber also charges surge pricing, which multiplies their standard fee during high-demand times such as rush hour. This can also happen on busy cruise days as thousands of passengers are traveling from the airport to the port.
An UberX from the Orlando Airport to Port Canaveral will run you about $68.34 without factoring in surge pricing. While the app indicates this type of vehicle can accommodate up to three people, you'll want to consider how much baggage you're traveling with as well. Typically an UberX will only accommodate two travelers plus luggage comfortably— remember, it's a 45-mile ride to the port. If you're a party of three or four, you'll most likely need to request an UberXL which increases the cost to around $84.30. It's also important to note when returning from your cruise, there's a very high chance you'll be met with a hefty surge price or get stuck waiting around for an Uber to become available. Cape Canaveral is not a big city and there aren't very many drivers in the area compared to the wave of people requesting a ride when you get off the ship.
What's the best way to get from Orlando Airport to Port Canaveral?
Go Port's shared shuttles are the best way to get from Orlando Airport to Port Canaveral. Our check-in counter is conveniently located at Terminal A in the Orlando Airport and we'll drop you off right at your ship's terminal. We're also often the most economical choice when comparing pricing. Even if you find a great deal on a rental car, the hassle of picking up and returning the vehicle is not worth the small savings unless you're exploring the city. Requesting a ride on-demand with Uber may seem easy, but they're not always the most reliable option. Using a rideshare service may leave you susceptible to surge pricing or stuck waiting around for a driver to become available. Overall, Go Port shuttles are the most affordable, convenient, and reliable transportation option to get you to your Port Canaveral cruise.
Get the Inside Scoop from Go Port
Stay up-to-date with the latest Port Canaveral cruise news and travel tips!