In an exciting press announcement, Princess Cruises shared that their ship, Caribbean Princess, will be the first of their fleet to homeport in Port Canaveral at Cruise Terminal 6 starting in November 2024. This strategic decision aims to enhance the company's presence on the East Coast while offering passengers plenty of exciting itineraries and immersive experiences nearby.
"The combination of a vibrant Central Florida community, exceptional flight options into Orlando International Airport and great pre-cruise and post-cruise experience options makes Port Canaveral an easy choice," said John Padgett, president of Princess Cruises.

The 112,894-ton Caribbean Princess, with the capacity to accommodate 3,140 passengers, is no stranger to adventure. This Grand Class cruise ship, admired for her comfort and variety of onboard activities, will bring a new level of luxury to Port Canaveral – the world's best and busiest cruise port.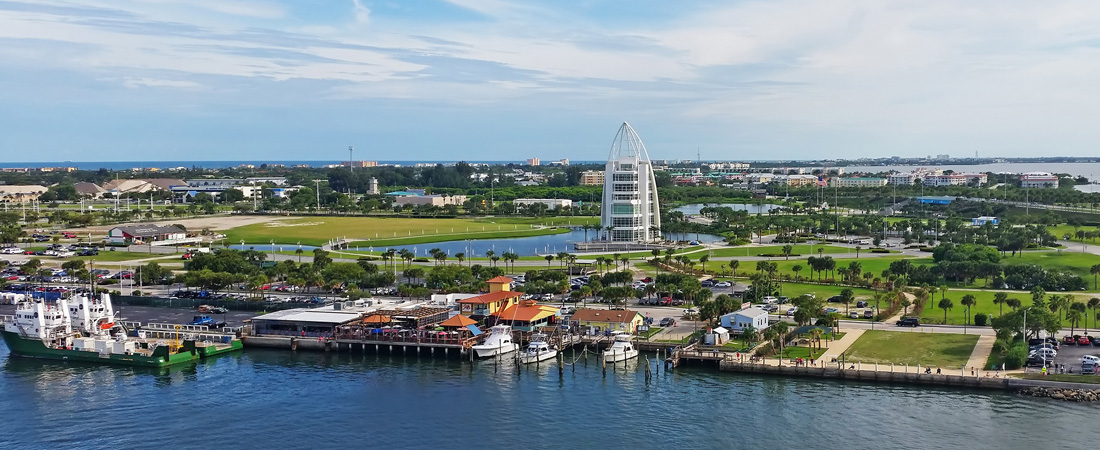 Caribbean Princess Port Canaveral: Itineraries and Ship Highlights
The Caribbean Princess will embark on a total of 38 departures from Port Canaveral with 6 and 8-night sailings offering multiple itineraries. Passengers will have the opportunity to explore ports in both the Eastern and Western Caribbean, delighting in sparkling turquoise waters and sun-soaked shores. The 8-night Eastern Caribbean cruises will visit St. Thomas, St. Maarten, San Juan, and Grand Turk, while the 6-night Eastern Caribbean sailings will stop at Nassau, Grand Turk, and either Amber Cove or San Juan, depending on the departure date. The Princess' 8-night Western Caribbean cruises will visit Cozumel, Costa Maya, Belize City, and Roatan.
The ship itself offers an array of amenities that make the journey as exciting as the destination with luxurious accommodations, lively entertainment venues, rejuvenating spas, and breathtaking views from its various decks. Guests are invited to delight in an extensive range of gourmet dining options, with highlights such as the renowned Sabatini's Italian Trattoria as well as the Crown Grill –  which was named among the "Best Cruise Ship Steakhouses" by USA TODAY. Overall, the Caribbean Princess ensures a memorable voyage for all passengers, while providing service fit for royalty.
Planning for Your Caribbean Princess Port Canaveral Cruise Vacation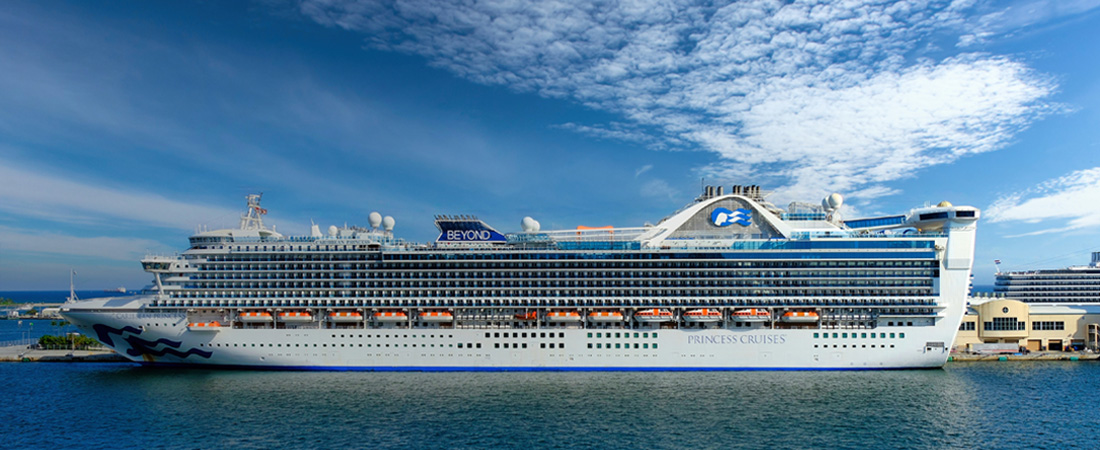 The year 2024 is shaping up to be quite significant for Port Canaveral and Princess Cruises as cruise enthusiasts around the world eagerly anticipate the arrival of the Caribbean Princess. This news brings a wave of excitement as the countdown begins for a promise of unforgettable voyages.

If you're considering sailing on the Caribbean Princess from Port Canaveral, it's important to also start planning a hotel stay and transportation to complete your cruise vacation. Go Port is the #1 land-travel provider – offering a range of cruise shuttle packages from both the Orlando Airport as well as a variety of nearby hotels to Port Canaveral. Cruisers flying in that also need a hotel stay can book a Fly Snooze Cruise package that includes accommodations and all your necessary transportation for one low rate. Go Port's hotel and cruise transportation packages will be available to reserve online up to a year before your sail date.
Adventure awaits on the horizon! Join the Caribbean Princess Port Canaveral Facebook Group to connect with fellow cruisers, and stay up-to-date with the latest ship news and updates as we approach 2024. We will also notify you when Go Port's packages are available for booking.